Welcome to Disney Extinct Attractions. My name is Cole, and today I'll be your guide on a wild ride through the sky.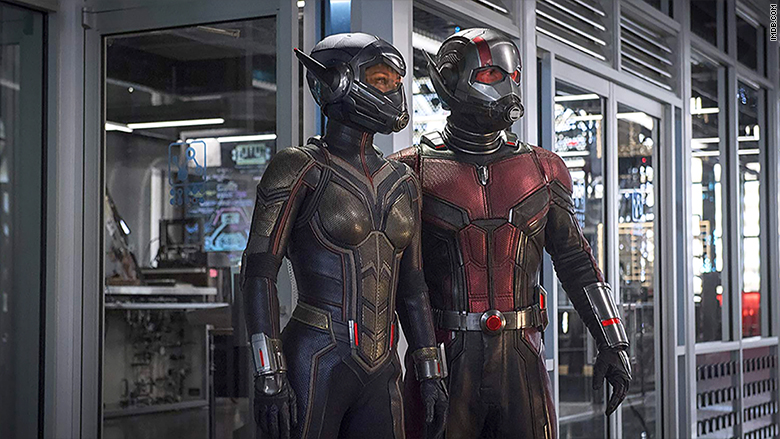 This past week, Ant-Man and the Wasp took over the domestic box office, using its waspish abilities to soar above the competition. I got a chance to see it Tuesday night, and I really enjoyed it, so if you have any interest, definitely go and check it out. But while we are checking out this movie flying above its predecessor, let's jump on over to Tokyo DisneySea to look at an attraction that also took audiences by storm.
StormRider opened along with Tokyo DisneySea on September 4th, 2001 and fell into the splendor of the park immediately. For those less familiar with DisneySea, the park is generally regarded as the most beautiful Disney Park in the world. Every single attraction that has come and gone in the park has lived up to that legacy, and StormRider was one of the first attractions to begin that beauty.
As the centerpiece of Port Discovery, a Tomorrowlandesque area that focused on water, StormRider had a lot of pressure riding on its shoulders. However, just by looking at the picture above, you can see that no expense was spared. It's interesting because you have no real idea what this attraction is about by just looking at the exterior, but something about it just draws you in. You know that there has to be an awesome attraction inside of this astounding building.
StormRider was a simple attraction at its heart. It took a lot of cues from earlier motion simulators like Star Tours and Body Wars. However, there was something really special about the attraction that resonated with me.
To begin with, the show had an entertaining preshow (that was difficult to understand because it was in Japanese). The cast member running the preshow had a lot of energy and helped keep guests entertained throughout. Also, partway through the preshow, the Fuse, a device used to dissipate storms emerges from nowhere, helping to make it feel a bit more involved.
I also really loved the design of the cabin you were in. It continued that retro-futuristic look that the exterior began, so that choice really helped StormRider feel like a complete package. Seeing beautiful aesthetics like these really make me so excited for my eventual trip to Tokyo DisneySea (even though it's still many years away).
Eventually, your journey began, and what an adventure it was. For such a simple idea of taking a storm dissipator into a storm to help mitigate the damage, there was something amazingly compelling. The visuals on the screen were really well-crafted and definitely ahead of their time. Even though I couldn't feel the motion as I sat and watched on my screen, I still felt as if I was flying into a giant storm and that things were going poorly left and right.
The attraction also did something that you rarely see where it combined what was going on on the screen with the real physical world around you. The Fuse from one of the other vehicles suddenly got loose and would come crashing through the roof of your plane. And as you can see in the picture above, the Fuse actually did go through the roof, albeit before dislodging and helping to end the storm.
Overall, the attraction did an awesome job of telling a unique story that was still a technical marvel even though it utilized simple (by Disney standards) technology in a motion simulator. Everything was just so perfectly executed, and I really wish that I had gotten a chance to experience it before it was too late.
However, as is wont to happen within Imagineering nowadays, the StormRider closed forever on May 16th, 2016 to make way for an IP-driven attraction, Nemo & Friends SeaRider. I understand them wanting to bring in a franchise as popular as Finding Nemo, especially with Finding Dory being released so recently, but it is such a shame that we had to see such an amazing attraction go down the wayside for it. It reminds me of how Epcot was slowly but surely changed from a wholly original park to the IP-fest that it is today, and I really hope that Tokyo DisneySea does not make it go the same way. Hopefully, the Oriental Land Company can help it keep its unique identity.
Well, that brings our time today to a close, but here is your sneak peek and what is coming next week.
One of these attractions was a smaller train in Tomorrowland.
One of these attractions was a predecessor to a short film with Steve Martin in it.
Both of these attractions appeared at Disneyland.
Thanks for reading and have a magical day!
Cole Geryak is a college Disney fan making his way through the world. He has ridden every single ride in Disneyland in one day, all while wearing a shirt and tie. Imagination is his middle name, and his heart truly lies in the parks.
Comments